≫
HOME
≫ 3D Image Production

3D is a supporting player
Convert Images From 2D to3D
Any distinguished actor can never look well without supporting players. 3D is just a supporting player for your products. The main player is your products.
That is our concept for the production of 3D. We propose that you offer your products to your customers in a more understandable, more vigorous and more impressive way.
3D Movie Production Outline
■ The project is to convert previously produced movies to 3D movies.
■ For example, some of the masterpieces such as Ben-Hur, Roman Holiday, Seven Samurai.

3D Image Production Organizational Structure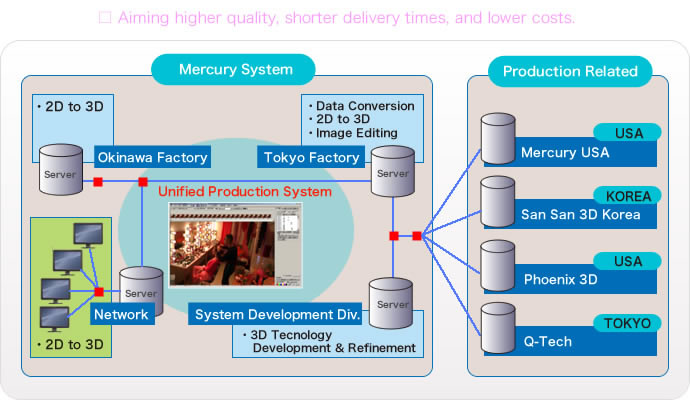 Organizational Breakdown Structure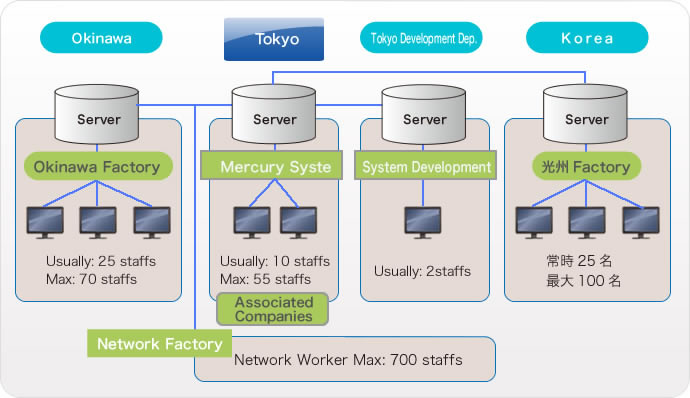 Division / Network Operations
3D Production Toll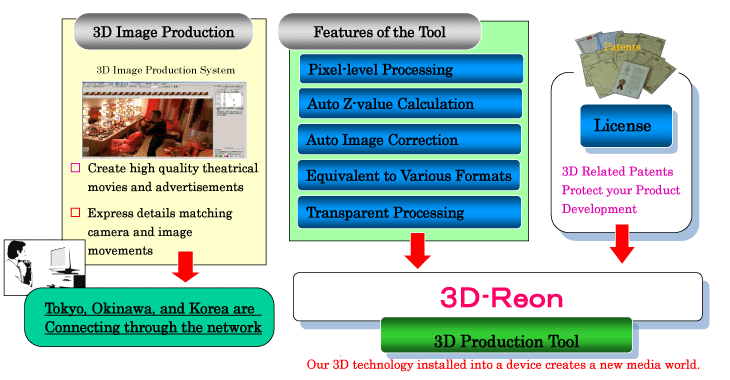 Possible Images to Produce
Images to be Processed
1: Monochrome & Color Images
2: Animation, CG, & Live Action Film
3: Analog & Digital Films
4: Still & Motion Pictures
5: HD (Up to 4K)
Types of Process 
1: Conversion from 2D to 3D
2: Frame Rate Conversion
3: Picture Size Conversion
4: Telecine
5: 3D Shooting
3D Image Output Format
Left/Right (2 Cameras), Anaglyph, Odd-Even, Side-by-Side,Sharp (Naked Eye), and AU (Naked Eye)
Regarding Production
Structure
Dividing 2D/3D conversion process into tasks for work specialization (Centralization & Decentralization).
Creating a special team for each customer.
Using our own (patented) 2D/3D conversion system enables us to improve quality and efficiency by the staff members in a project.
The whole system is connected to the work site contributing to continuous improvement of quality, costs, and delivery times (productivity).
Images
Offering high-quality images for cinema advertising since we have a pixel-level depth control.
Producing natural phenomenon such as spark, fog, cloud, water surface, smog, and even a human in a fog or smoke without any CG effects contributes quality, costs, and productivity.
Cost
Calculating costs depending on the types of images are taken, such as still images, moving images with a still camera, still images with a moving camera, moving images with a moving camera, commanding views, and number of cuts.
If you wish to develop the intellectual property business using our patents, please inform us of your plan